Welcoming the new Biosecurity Field Officer, Holly Brown!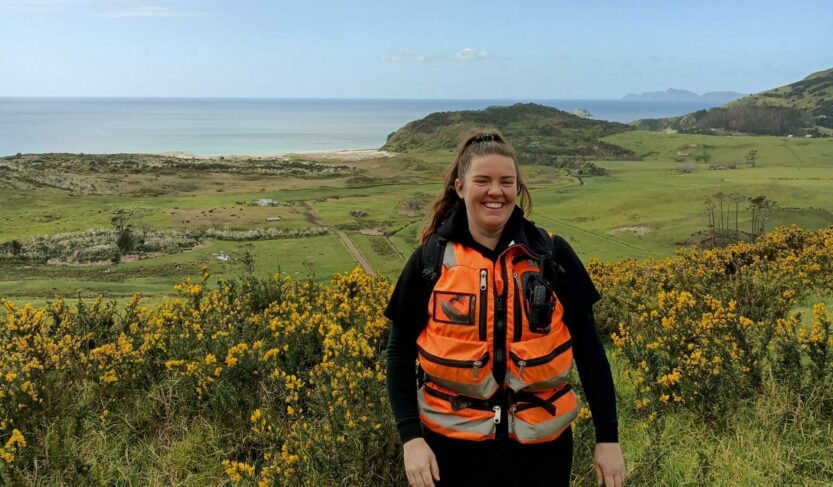 We're glad to have another field team member join the Possum Free Whangārei Heads team!
Holly is a multigenerational Whangārei Heads local and loves being able to work in the place she calls home. Holly has worked on various projects across Northland and Auckland involving pest control of both invasive weeds and animal pests, on farms, DOC land, private properties, and in sanctuaries.
Here's a quick Q&A with Holly – get to know her more!
Q: What encouraged you to get into conservation/pest control?
I've always had a passion for the outdoors, going to beautiful places and being immersed in nature. This led me into the world of conservation.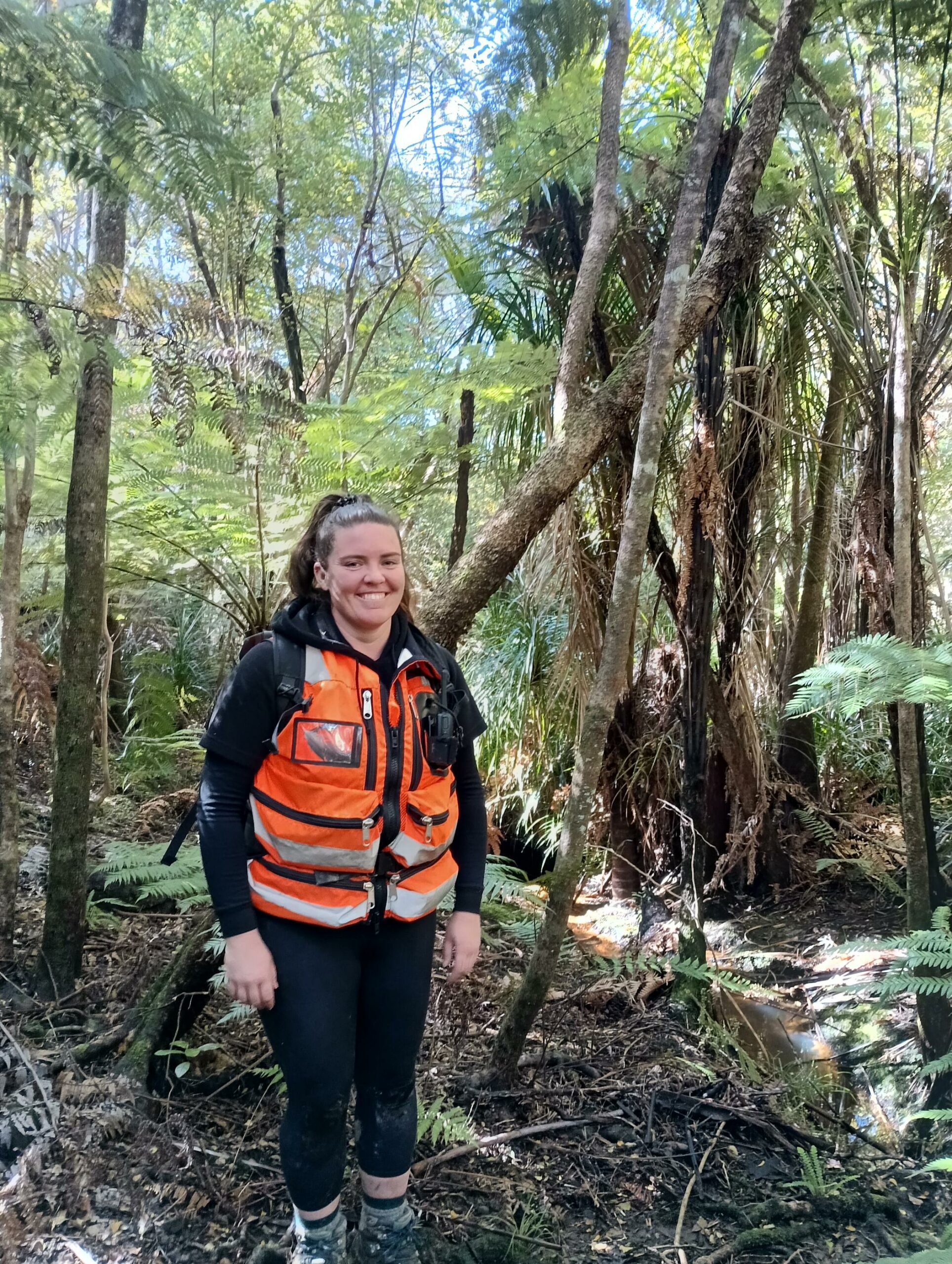 Q: What has been some of your career highlights within conservation/pest control?
Working in sanctuaries with lots of endangered bird and reptile species was exciting for me, knowing that I was contributing to their survival. I've been able to travel off the beaten track throughout Northland and Auckland with conservation, seeing our beautiful Taonga.
Q: You were part of the 'Predator Free' apprenticeship. What is one key thing you learned from this course?
Before I started the apprenticeship I had only basic knowledge of pest control. The apprenticeship refined my skills and knowledge to be a professional and allowed me to have a career in an environment that I love.
Q: What do you like the most about being a trapper/ranger/field officer/working in the bush?
Being outdoors, feeling connected to the land I'm working on. Everyday is different working in the bush and I'm constantly learning from the people, flora and fauna.
Q: What does a Predator Free Aotearoa mean to you?
Hope – Hope for the return of a thriving native animal and plant ecosystem.
Q: Do you think Predator Free 2050 is possible?
Yes! The passion for a Predator Free Aotearoa is rippling throughout the country with more people getting involved than ever. With the rate that technology in pest control is advancing, anything is possible.
Q: What do you look forward to in this new role?
Working with a group of passionate people and being able to use the new tools being developed. I'm excited to see how the project will evolve as we move up the peninsular.
Holly has begun her new role and the team is looking forward to having her on!
September 21, 2023