Predator Free Whangārei is possible thanks to our landowners, community groups, and project partners.
Community Project Partners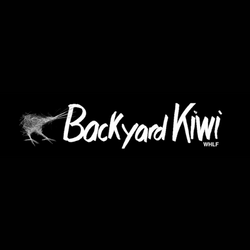 backyardkiwi.org.nz
Backyard Kiwi is recognised nationwide for its success in increasing the kiwi population from 80 to over 1,000 in just two decades. Not only has this involved continued mustelid control by multiple landcare groups but this has also involved an attitude change in the Whangārei heads community. Residents now make it a habit of keeping their dogs under control and on a lead, so that they can protect their kiwi.
Building on their decades of knowledge and expertise of the Whangārei Heads, Predator Free Whangārei works collaboratively with Backyard Kiwi to protect our national icon, and the greater native flora and fauna, together.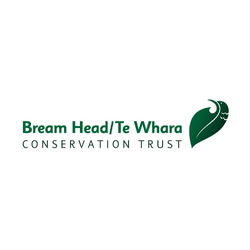 breamheadtrust.nz
Placed at the Southern tip of the stunning Whangārei Heads peninsula, Bream Head/Te Whara Conservation Trust has worked on creating an eco-sanctuary - without a predator proof fence! From discovering locally endemic species to reintroducing missing species, the trust has helped protect and restore this ecologically rich reserve.
Predator Free Whangārei is grateful to be able to work with the Trust and their volunteers to help protect Bream Head/Te Whara together.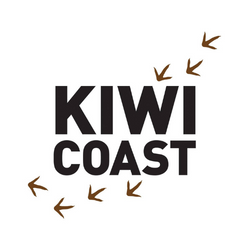 kiwicoast.org.nz
Kiwi Coast has a vision – to create New Zealand's first modern day kiwi corridor. This is no easy feat, working collaboratively with over 170 community conservation groups, government agencies and iwi/hapū. The first focus area of the kiwi corridor covers 45,000ha between Bream Head and Whananaki South and State Highway 1.
With their large network and passion to make this vision a reality, they are helping Predator Free Whangārei with mustelid suppression for the district's wider 60,000ha network.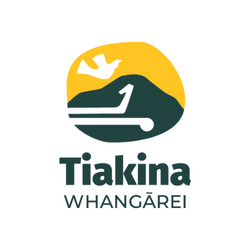 tiakinawhangarei.co.nz
Tiakina Whangārei is a community-led urban initiative that's all about communities, kaitiakitanga and conservation! They are helping people connect with their environment through new and existing conservation projects, to protect and enhance Whangārei's native biodiversity.
Tiakina Whangārei supports Predator Free Whangārei by creating and supporting urban predator control programmes.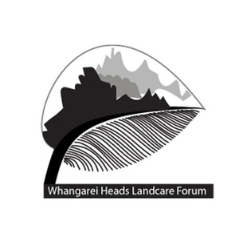 https://www.backyardkiwi.org.nz/kiwi-and-community/whlf
Whangārei Heads Landcare Forum is the platform enabling many of the community-driven projects that are working towards maintaining and restoring our native species. This ranges from nurseries for reforestation to predator and weed control in the Whangārei Heads, which is recognised for its high biodiversity values, despite the threats pests pose.
Predator Free Whangārei is glad to be able to work with and alongside the many dedicated landcare groups in the area.
This project also works in collaboration with