For thriving flora & fauna
Whangārei boasts a stunning natural environment with picturesque beaches, ancient volcanic domes and regenerative native forests, which are home to hundreds of native taonga species.
Our treasured species are under threat due to introduced predators such as possums and mustelids, with an estimated 68,000 native birds killed by them every night across Aotearoa.
Predator Free Whangārei is a collaborative project which aims to eliminate these introduced predators in the area and builds on decades of dedicated and successful community predator control.
We're working towards a Whangārei that is overflowing with beautiful bird song, has healthy and resilient forests full of native flora and fauna, with empowered communities and individuals, living in harmony without the threat of introduced predators.
Whakataukī
Ka rere te kūkupa e kawe ana ngā kākano mō āpōpō
Tihewa mauri ora ki te wheiao ki ao mārama
This is the whakataukī (proverb) for the project gifted by the Tikanga Advisor for the project. It translates to:
As the kūkupa flies carrying seeds for future generations to come
I sneeze the breath of life into the physical world of light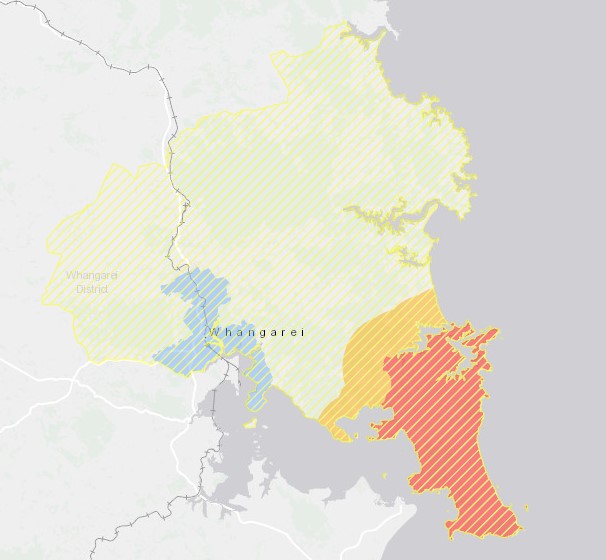 In our 5-year plan (until 2025), we aim to:
Eradicate possums from the Whangārei Heads Peninsula (Red)
Intensively control possums between Whangārei and Parua Bay to prevent their dispersal into Whangārei Heads (Orange)
Intensively control mustelids in the wider Whangārei area (Yellow)
Develop an urban predator control programme in Whangārei City and intensively control rats in high priority sites (Blue)
Learn more about the areas here