The first leg with legholds
We have trialled our customised live leghold traps with success, catching the eradication project's first possums last month.
These traps are known to be three times more effective than the standard trap and it leverages on understanding possum behaviour, rather than a scent lure, to lead to their own demise. With the multiple components combined with the leghold, this trap becomes one of our best tools to help achieve eradication at Whangārei heads.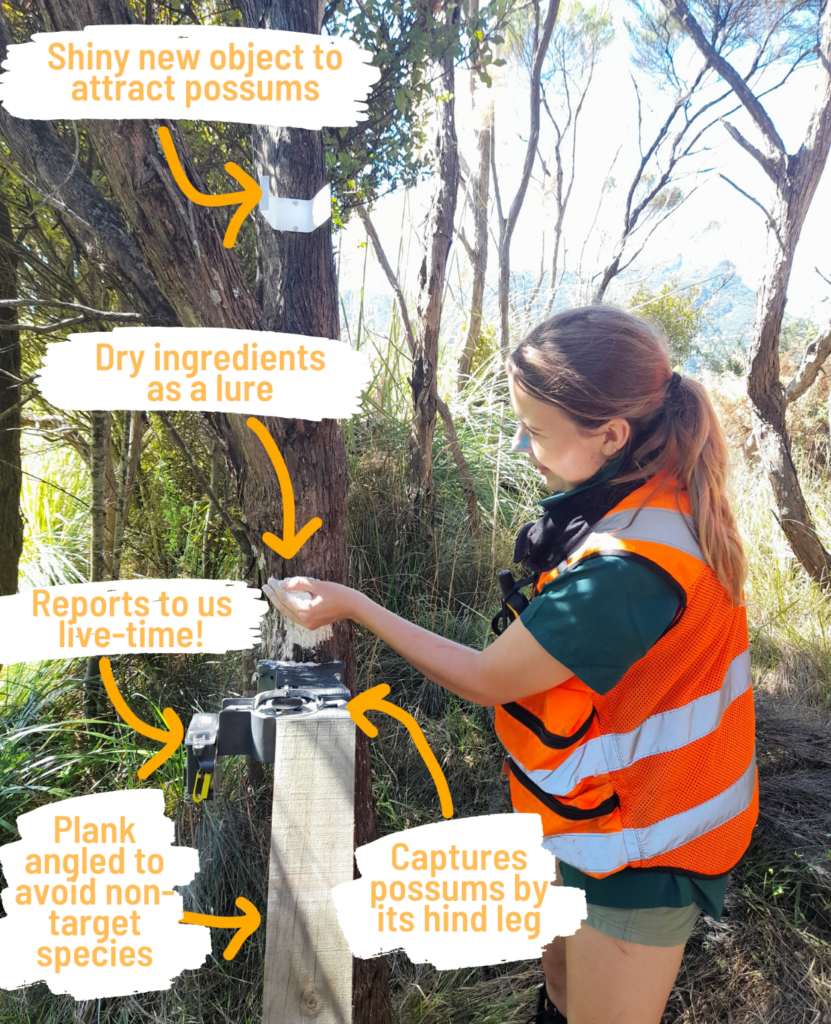 Possums are curious creatures that love to interact with new objects. They respond well to visual lures, which is why we have a shiny reflective bracket installed above a blaze of mix of dry ingredients – flour, icing sugar, and cinnamon.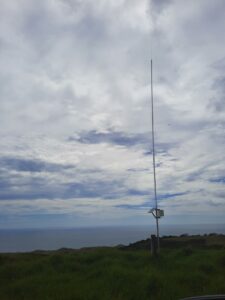 Curious and not realising there is a leghold trap placed flush to the end of the ramp, the possum will 'walk the plank' and soon find its hind leg caught in the chained steel clamp. This will set off the node, notifying our team that the trap has been activated. We have set up three main signal hubs at Whangārei heads to be able to transmit this data efficiently. Pairing ZIP's (Zero Invasive Predator) leghold cradle with Encounter Solutions' Celium network is proving to be a winning combination, so far as the traps started catching the night they were livened!
It is our legal obligation to check set-off traps within 12 hours of sunrise and humanely dispose of the possum caught. The field team works on a rotating weekend roster to ensure this requirement is met.
These traps are elevated at one metre to avoid any non-target species and the ramp helps improve the possum's access to the trap. The dimensions of the ramp, which is installed at a 60-degree angle, have been intricately designed to reduce the risk of our native species from being captured. These traps are not installed near residences with domestic cats – they are placed at least 150 metres away from the house.
During our short two-week trial we caught eight possums in Taurikura, where we have found possum presence to be abundant. These leghold traps will be used in our lean detection network to help capture the lone possums during our 'mop up' phase.
May 16, 2022