A call for help with possum sightings in Whangārei Heads!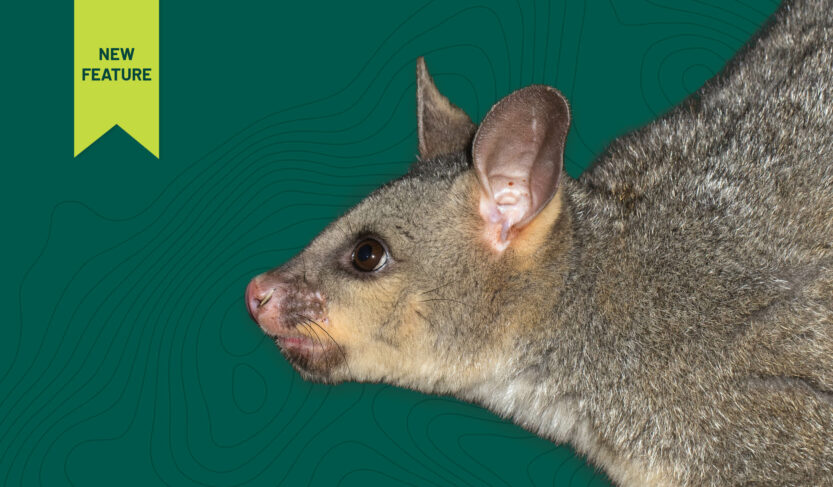 The Possum Free Whangārei Heads team is calling for help from the public to report any possum sightings within the area. This large landscape-scale eradication project is part of the Predator Free Whangārei kaupapa.
With support from over 300 landowners and following the success of decades of existing pest control by local conservation groups, the project has installed a further 400 traps and hundreds of bait stations in Bream Head/Te Whara and Taurikura. As the project progresses from initial knockdown into 'Detect and Respond' phases in these active areas, it has become increasingly critical to understand where the lone possums are. In areas where the project is not yet active, it is important to understand possum presence and in some occasions, collect ears for DNA sampling. 
A new online tool has been developed to help the public easily report any sign of a possum within the eradication zone –  from the tip of the Whangārei Heads peninsula to Lamb Road in Parua Bay. Whether it's seeing or even hearing the possum, seeing its scat, or finding a carcass, or even if there is no certainty that it is a possum, please inform the project team so they are able to investigate further.
This new tool will provide better data capture for the project and also allow the Possum Free Whangārei Heads team to respond quickly to any possum sightings by targeting very specific areas. 

Did you know that you can report a possum sighting online?
It's quick and easy to do! On the Report A Possum tool, drop the pin on the location where the possum was spotted. There will be a few simple questions relating to the sighting before you can submit your sighting, and as the team might have follow-up questions, it is recommended to leave contact information. 
Why eradicate possums?
Although possums are not apex predators, they are still one of the biggest threats to New Zealand's natural environment. They are opportunistic omnivores that eat leaves, buds, flowers, fruit, berries and nectar, directly competing with native birds for food, and impacting the growth and life cycle of native trees and plant life. Possums are also known to eat the eggs and young chicks of birdlife and prey on weta. They nest in tree trunks, taking up space that would otherwise be used as nesting space for native birds. In sum, their impact on our natural environment is devastating.
How to spot a possum
Possums are brown furry marsupials, about the size of a cat, and have thick, bushy tails. The colour of their fur can range from very dark brown/black to light brown/grey. 
Here are some audio clips of a possum to help identify them: 
Another way to know if a possum is around is their scat. Possum droppings are shaped like long jelly beans with pointed ends. It is very important not to touch them without the appropriate PPE, simply report it online using the Report a Possum tool on our website. 
Other signs a possum may be nearby include horizontal bite marks over 5mm in size on tree trunks and messy piles of partially eaten leaves. 
For more clues on how to spot possums, visit Pest Detective.
May 22, 2023