The Field Journal – March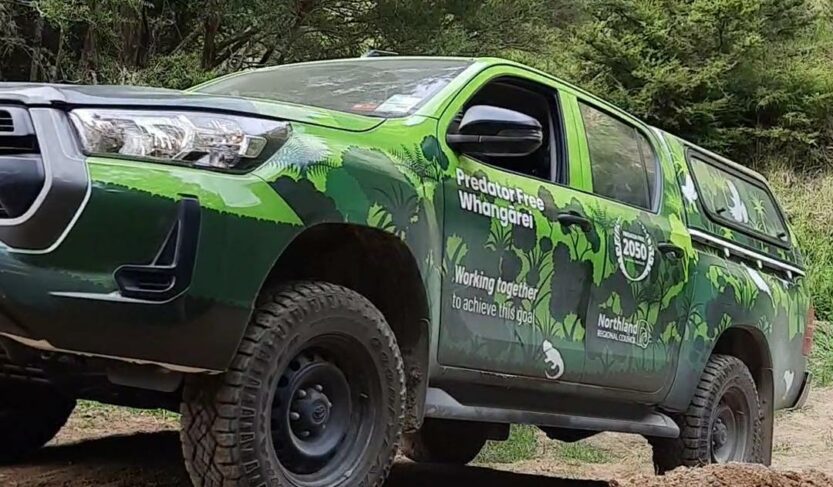 This month's field journal is written by Biosecurity Officer, Zac Coffin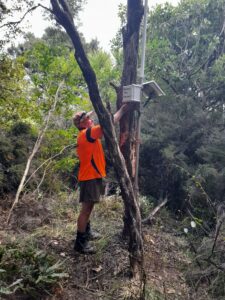 With the close of the month of Maehe, the Possum Eradication Team at Whangārei Heads enters a long awaited and exciting phase of going 'live', reflecting many months of collaboration and mahi.
The month started with installing the final stage of our self-reporting leghold trap network on Reotahi with the assistance and support of matua Winiwini Kingi. A hub was installed that allows us to obtain the VHF coverage needed to ensure these traps can 'talk' to us.
These traps work by leveraging on possums' behavioural patterns while perusing the countryside at night by enticing them to a bright shiny new toy – a 'blaze' of flour, icing sugar and cinnamon, along with a bright reflection bracket – the 'cherry on top'! When set, this design entices the possum to 'walk the plank' while starstruck by the shiny new toy and more often than not, is caught by its back left leg and safely drops to the floor to await one of the team to humanely dispatch within 12 hours of sunlight. Leghold traps are known to be three times more efficient than typical single-kill traps!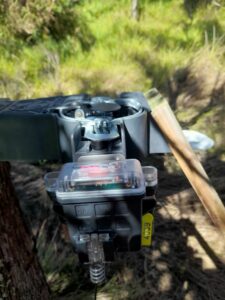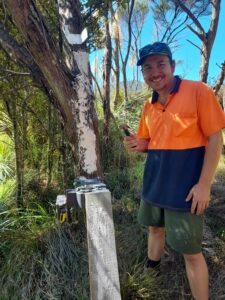 The installation of our leghold traps has been very exciting. I can speak on behalf of the team that we are very eager to catch the first possum!
Speaking of possums, our trail cameras operating in the Te Whara buffer to Taurikura area have identified possums on 54% of cameras, or 25 out of 46 cameras have positively identified a possum (assumably all different possums and undoubtedly many more gone unseen)!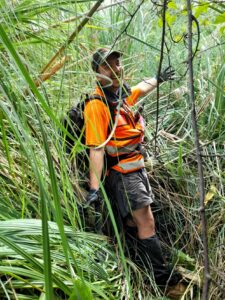 The team and I have all found themselves in intimate contact with the bush, whether native rakau or of the more noxious persuasion. I have selflessly taken it upon myself to provide a seat of the pants wasp survey for which the team owe a debt of gratitude.
The enduring support and assistance from the community has been essential in this progress to protecting and enhancing our beautiful native ngahere, home to our unique taonga.
March 31, 2022