Learnings from Reotahi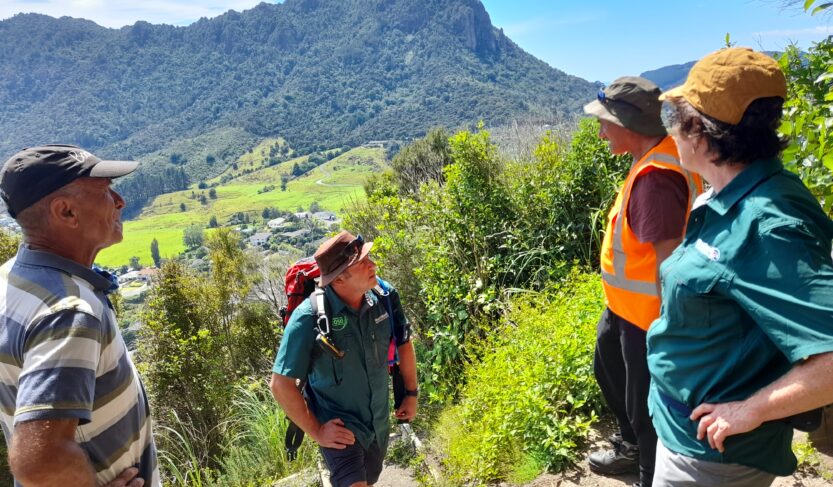 We were grateful to have had Matua Winiwini Kingi provide insight into the te ao Māori way of approaching Reotahi maunga and give advice on tikanga.
It is understood that the local mana whenua have named the maunga Reotahi, which means "the first speech", because it is the first mountain you see as you enter this area.
Winiwini pronounced our intentions of arriving at the maunga to his ancestors and throughout the track we gained valuable knowledge on how to operate more consciously to protect the wairua of the ngahere. We learnt how to recognise potentially significant areas and places that are tapū.
As a result, we are placing our third and final main live capture hub in a location that is not of a sacred place. The live capture hub is a transmitter that will notify a team member when a possum has been caught in our leghold live capture traps.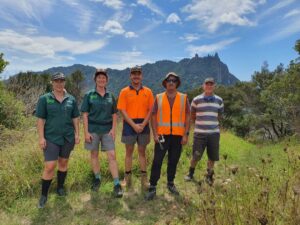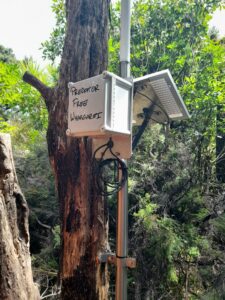 March 25, 2022