Welcoming the new Manager, Oliver Hopwood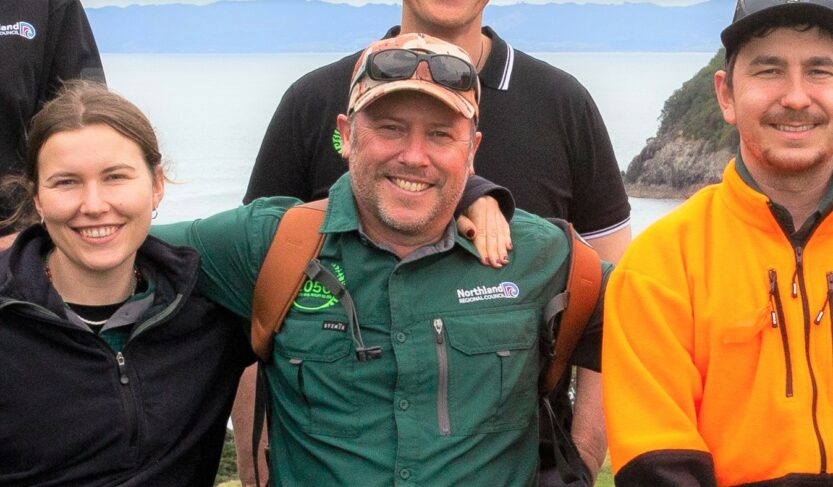 We would like to welcome a familiar face into the Manager role! We're pleased to introduce Oliver Hopwood as the new Predator Free Manager – Whangārei.
Oliver brings in a wealth of knowledge and skills, not only from his previous experience as a park ranger at Auckland Council, or his time abroad working in the adventure tourism industry, but from his dedicated years working in this Predator Free Whangārei space. Oliver joined the project first as a Biosecurity Field Officer.
Here's a quick Q&A to get to know Oly better in his new role!
Q: What has been your career highlight so far?
A: Being part of such a dedicated team that engages so readily with the challenges in the field (especially over these last couple of winters!), balanced by their commitment to sharing that passion with local community and school groups.
Q: You were previously a Biosecurity Field Officer, to Field Lead, and now Predator Free Manager – Whangārei. What has been your favourite moment in Predator Free Whangārei so far?
A: It's hard to beat local school children waving at the Predator Free Ute!
Q: What do you look forward to in this new role?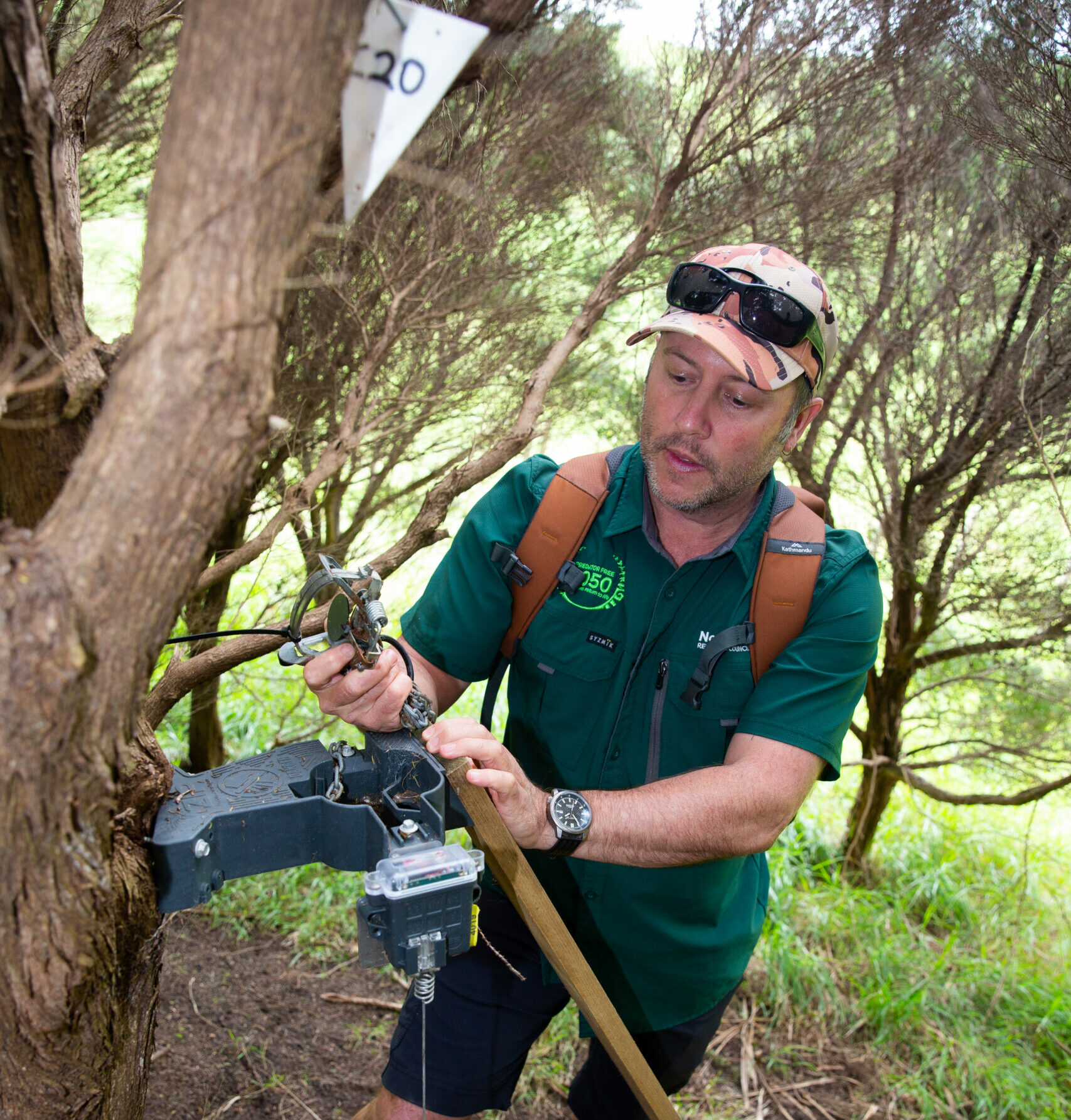 A: The last two years have been an incredible journey of creating new systems, team development, story sharing and becoming acquainted with some incredible new tools. While this evolution continues, I am most excited how we bring this all together now, to consolidate on this
background to bring about the most effective and efficient elimination programme possible.
Q: Do you think Predator Free 2050 is possible?
A: I do. I believe the public and political expectation is moving more and more to eradication or elimination as a conservation outcome or goal. The technology is advancing rapidly and it has always been acknowledged that this was a necessary evolution to support this kaupapa. I also feel PF2050 has promoted a fresh injection into the animal pest control space invigorating individuals, communities and private industry investment. To get support for the best biodiversity outcomes possible, further public korero will be necessary surrounding certain tools (gene editing or certain toxins for example) or particular predators (such as feral cats). For me, as long as you are protecting the advances you make, there is only gain from committing to such an inspiring goal.
He manga wai koia kia kore e whitikia — (It is a big river indeed that cannot be crossed; difficulties or big challenges can be overcome).
Oly's new role as Predator Free Manager – Whangārei starts on Monday 31st July and can be contacted on oliverh@nrc.govt.nz
July 25, 2023