Trappers: Please be aware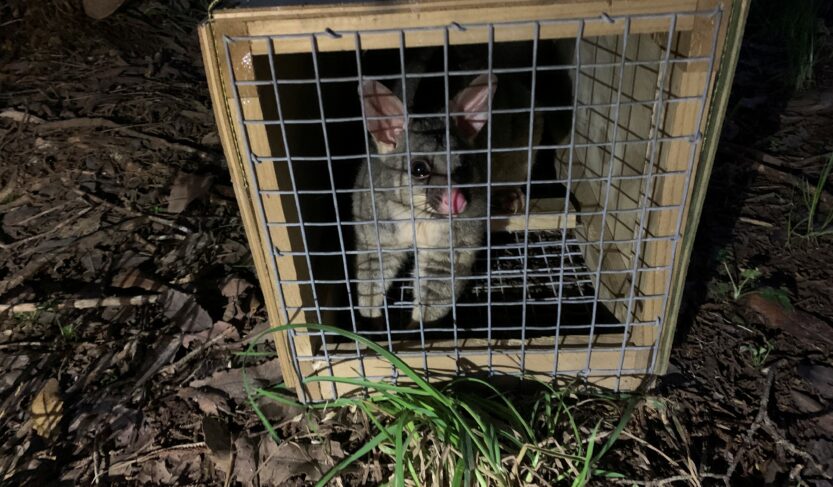 Interim findings from a new study raise health and safety concerns for Northland trappers, as up to one third of possums (4/12) have been found to carry leptospirosis, a transmissible bacterial disease.
This is recorded to be much higher than possums from other regions such as Manawatu, where only 8% (4/49) were found to be infected.
Leptospirosis causes 'flu-like illness leading to hospital admission of 70% of patients and long-term illness in 50% patients.
Common symptoms include a severe fever and headache, body aches and pains, fatigue, and sensitivity to light. This disease is spread via infected urine from possums, rodents, and livestock.
This research finding serves as a reminder of basic hygiene for trappers when handling devices and animals.
Trappers, please be aware of the below:
Be careful around rodent/wildlife urine or urine-contaminated surfaces such as when setting and emptying traps – wear gloves, cover broken skin/wounds and wash hands before eating.

Be aware that lepto bacteria can survive in water, mud, and moist soil.

If you have livestock or dogs at home or work, talk with your veterinarian about a lepto vaccination programme.

If you feel unwell, see your health provider, and ask them, "Could this be lepto?" and tell them of your trapping activities.
If you had any further questions on the above or this research, please contact:
| | |
| --- | --- |
| Shahista Nisa | Jackie Benschop |
| Email: s.nisa@massey.ac.nz | Email: j.benschop@massey.ac.nz |
| Phone: 64 6 951 6918 | Phone: 64 6 951 6994 |
May 25, 2022