A 'kie' indicator for pest control efforts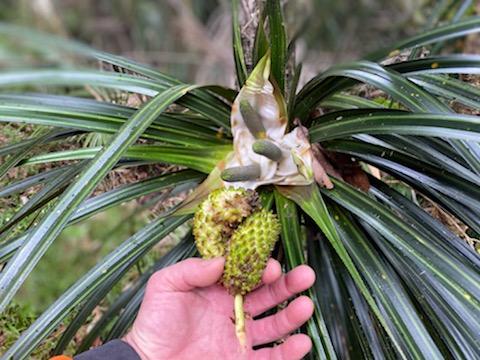 One of the many rewards of working in pest control is seeing our efforts come to fruition (literally). The kiekie flower and fruit can tell us that there's little possum or rat presence in the area, as it is a sought-after plant for introduced predators, as well as native birds and mammalians, including humans! 
In Bream Head/Te Whara, ripe kiekie fruit has been seen in multiple places by our field team, suggesting there is low possum and rat presence in the area, and proving that the hard mahi pays off! 
Kiekie (Freycinetia banksii) is a woody vine which can climb on trees such as rimu, and produces long, straight leaves. They can also form a dense understory of vegetation and are commonly found in lowland forests of the North Island.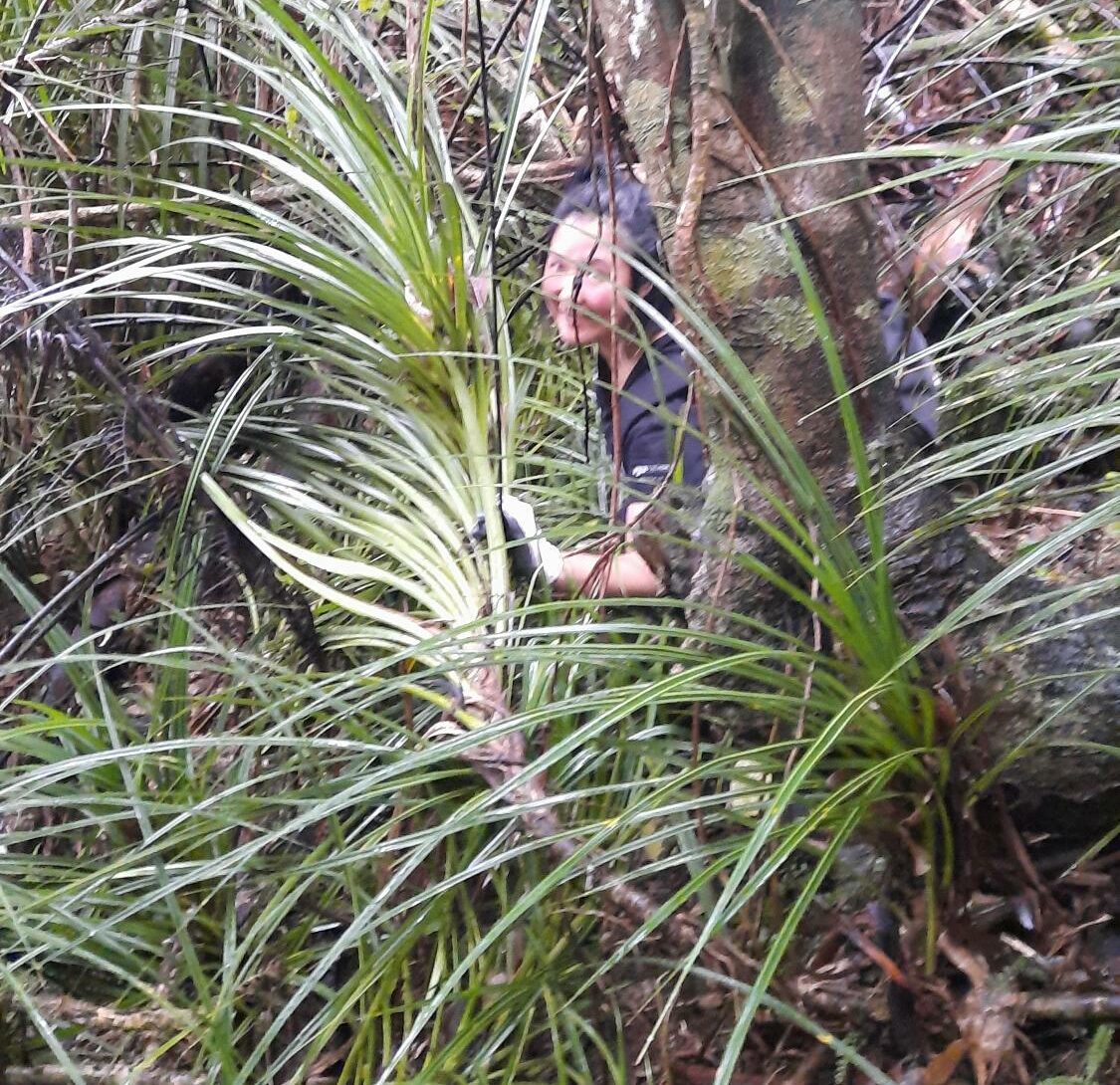 For Māori, the kiekie has served multiple purposes. The fibrous leaves were used to weave household items such as coarse whariki (mats) and kete (baskets). The flower (tāwhara) it produces during August to November and the fruit (pirori/ureure) it produces during January to May were consumed, enjoyed for its sweet and juicy taste. 
Unfortunately, rats and possums also love to eat these flowers and fruits, which can threaten the plant's ability to reproduce and its population can decline, if pest control is not done. It also means less resources are available for other taonga species such as kākā, tūi, silvereyes, and short-tailed bats. In fact, the genus Freycinetia is known to be one of the few New Zealand species with flowers that can be pollinated by bats! 
Next time you're in a bush have a look around for these awesome taonga species and see if there's sufficient pest control happening in that area! 
Learn more: 
https://www.nzpcn.org.nz/flora/species/freycinetia-banksii/ 
https://www.landcareresearch.co.nz/tools-and-resources/collections/new-zealand-flax-collections/weaving-plants/kiekie/
https://www.thelionslodge.co.nz/kiekie-northland 
September 30, 2022