Join us on a journey through Whangārei's wondrous landscapes to meet the unique native species that call this place home. Kia mōhio koe ki ēnei taonga o te taiao - get to know these treasures of nature! From maunga to moana (mountains to the sea), we're shining a spotlight on our taonga (treasure) species and their natural habitat, with more being added every week!
Once upon a time, these long-time residents used to flourish across our district, but today, a lot of them are under threat due to introduced predators. It is thanks to the many conservation-minded people and their consistent upkeep with pest control that we are still able to live amongst these special critters. However, work still needs to be done to restore our forests so we can enjoy the full orchestral symphony of a healthy landscape – with lively birdsong, rustlings in the native foliage and splashes in the wetlands.
Enjoy learning something new about each of these species and if you're keen to help them thrive, we'd love you to join the efforts of creating a Predator Free Whangārei. Follow us on Facebook to learn more about our taonga species and what we can all do to help protect them 💚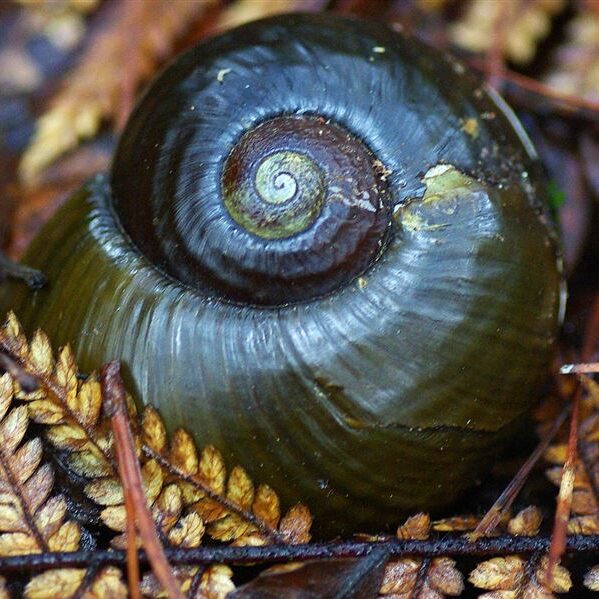 Kauri snail / Pūpūrangi
At Parihaka Reserve, one of my favourite places!
Our native Kauri snail is an impressive sight when fully grown, with a shell reaching 7cm in diameter! Once widespread throughout Northland, due to predation and habitat destruction, they are now only found in small parts of our district.
One of the places you can still see these species is the Parihaka Reserve. If you're a regular visitor to the scenic Parihaka trails you might be lucky enough to spot a kauri snail along your journey, thanks to the conservation efforts of groups like Parihaka Community Landcare.
Fun Fact: Kauri snails can mate for up to 10 hours at time! 💪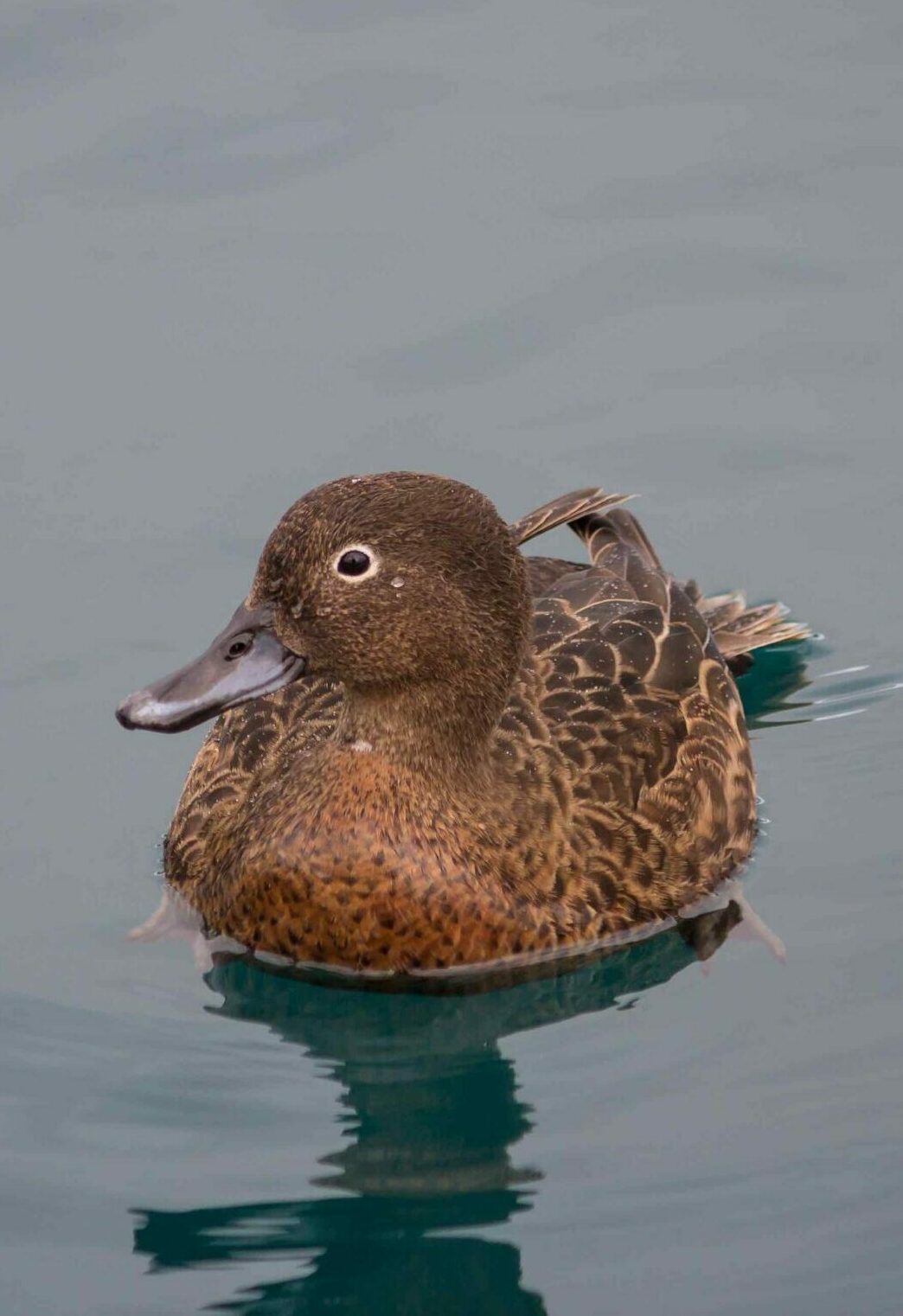 Pāteke / brown teal
At Whananaki, one of my favourite places!
Pāteke are one of the rarest waterfowl in the world, and are only found in New Zealand. Once common, sadly it is now estimated that there are only 2,500 of these unique birds left in the wild.
135 pāteke flock to Whananaki South in the summer, so you just might spot them the next time you head over the footbridge for a swim! An easy way to identify them is by the white ring they have around their eyes. Feral cats, mustelids, rats, hedgehogs, uncontrolled dogs can affect their livelihoods and populations.
Fun fact: Pāteke are monogamous, and both parents guard their ducklings for up to 55 days until they become fledglings.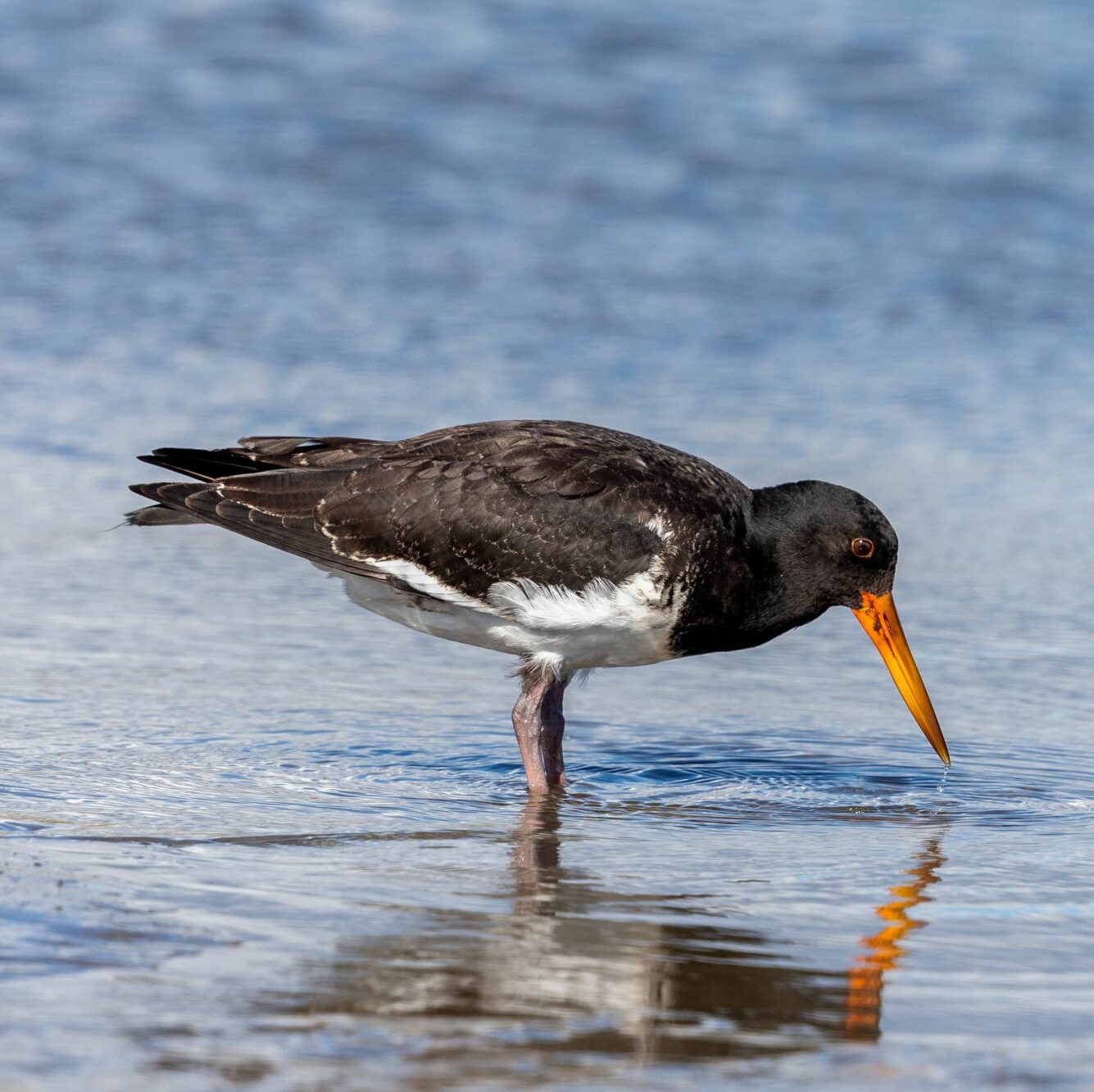 Variable Oystercatcher / Tōrea Pango
At Ruakākā, one of my favourite places!
Variable oystercatchers are native birds with bright orange bills, found along our coastlines. It's fun to watch them feeding - look closely and you'll see them pushing their bills into molluscs and crustaceans and twisting to open the shells!
You can find these birds at the Ruakaka River mouth in the Ruakaka Wildlife Refuge. Thanks to planting and dune restoration efforts by groups such as the Bream Bay Coastal Care Trust, the area is a haven for breeding oystercatchers.
The clear blue waters of Ruakaka make it a popular spot for recreational activities but remember to be respectful of the other taonga species living there!
Fun fact: Oystercatchers false-brood (lay down and pretend to be incubating eggs) to distract and draw predators away from their real nests and chicks.